POWER TRANSMISSION INDUSTRIES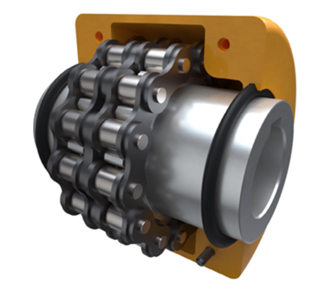 The roller chain couplings is efficient when connected and used. The tooth surface consists of two heat treated sprockets and a standard redundant roller chain.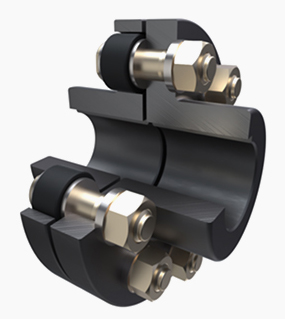 Flange Flexible Couplings
The PTC Flange Flexible Couplings, used to connect the shaft to the shaft, has a variety of requirements, including simple and easy disassembly and assembly, and low cost.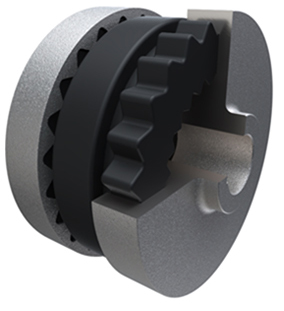 The Sure-Flex does not have bolts, gaskets, covers or seals, so it can be mounted quickly and easily.
Alignment can be confirmed by a straight line on the outside of the flange made by precision machine.
No special tools are required to align or disassemble when assembling.
Sleeve teeth do not engage with teeth of flange without clamps or screws to tighten flange when torque is generated for smooth power transmission.
There is no friction of the metal against the abrasive rubber, and the couplings is not affected by abrasives, dust or moisture.
Therefore, it does not require lubrication or maintenance, and is clean, reliable and quiet.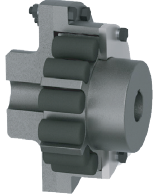 RHS Couplings absorbs the impact load generated in starting and the vibration generated during operation due to eccentricity and declination angle between the axes by creating compression elasticity through the process of outer flange and inner flange and the insertion of round rubber bush between the flanges to protect prime motors and driven motors. Since it uses rubber bush, which is a high elastic body, it shows excellent performance when it is equipped in diesel engine or equipment where impact load is high.